LYC BEARING is provide its customers with fully integrated solutions these include Design & Development Manufacturing Testing & Evaluation and an After Market Service that is second to none.
One way bearings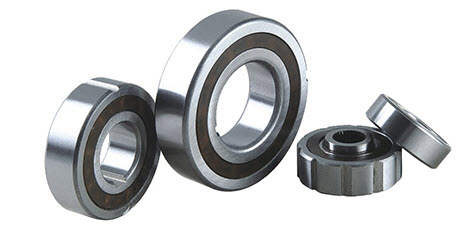 One-way bearing can rotate freely in one direction, but deadlock in the other direction. There are many rolling shafts, needle rollers or balls in its metal shell, while its shape of rolling housing (holl) makes it only rotate in one direction, and have a large resistance in the other direction (so-called one way). This kind of bearing is usually applied in textile machinery, printing machinery, automobile industry, household appliance and currency detector etc.
Needle Roller Bearings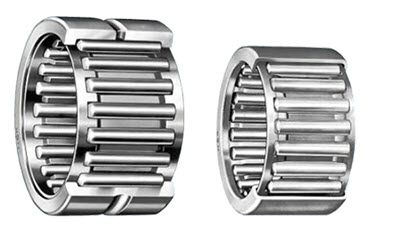 LYC's needle roller bearings have small axial section dimension, good rigidity and capacity to carry high radial loads, which are suitable for limited radial installing when positions. These are widely applied under working situation with swinging shaft and bearing housing. However, needle roller bearing can only carry pure radial load, but, can't prevent the axial displacement between shaft and bearing housing. In addition, the angle error for inner axle and outer axle is not allowed.
Pillow blocks bearing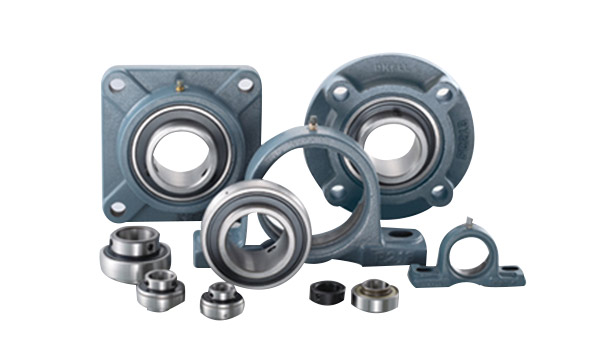 Pillow blocks bearings are consisted of pillow blocks bearings and bearing blocks. When put into use, it's no necessary to design another bearing box, small dimension, simple structure, be able to mount directly on the user's design position by bolts, convenience in usage. Bearing blocks are the integral structure, has big loading capacity, high stiffness, bearing and bearing blocks can be interchanged, means that one type bearing block can be matched with all types bearing and one type bearing can also be matched with all types bearing blocks.
Railway Bearings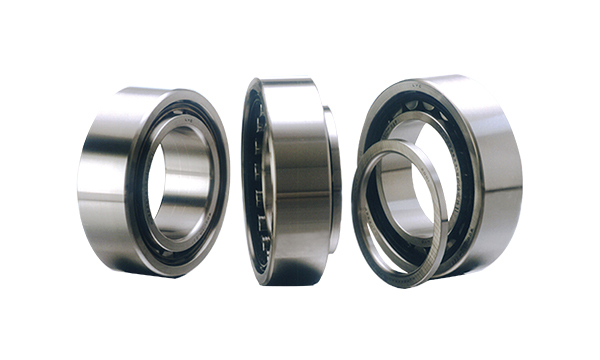 LYC is the first batch railway bearings production company, has a wealth of experience in the development and production of rail bearing, professional development and production of railway passenger cargo, haulage motor bearings, participate in the formulate railway national standards, LYC mainly produces high-speed railway, quasi high-speed passenger, cargo, haulage motor, subway and light rail trains special bearing, comprising: quasi-high speed railway passenger bearings and heavy-duty trucks bearings.
Spherical Plain Bearings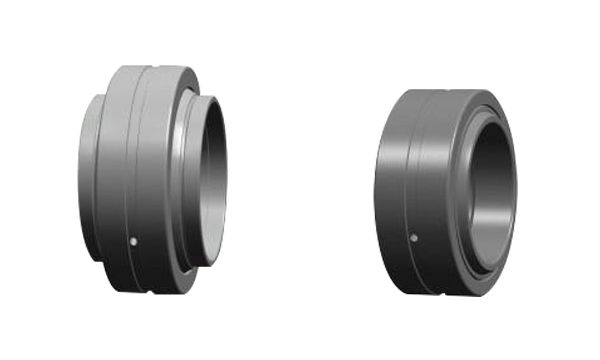 The sliding frictional component of radial spherical plain bearing is consist of outer ring with inner spherical surface and inner ring with outer spherical surface. This kind of bearings is suitable for the machineries, which have low requirement of concentricity, and relatively big press on working surface with low speed sway, slant or rotary motion. There are mainly two kinds of sliding frictional component of radial spherical plain bearings: steel on steel radial spherical plain bearings and self-lubric
Hub bearings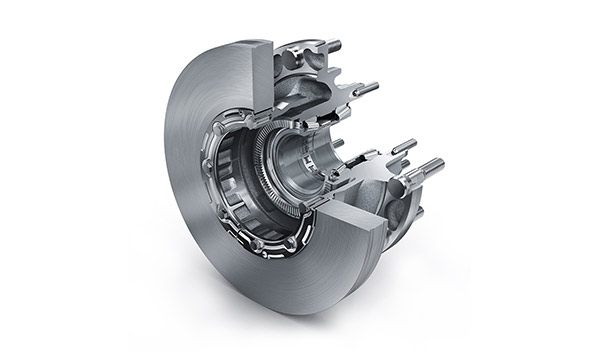 The main function of hub bearings is carrying load and guiding hub to rotate accurately. Hub bearings are very important components and they can carry both radial and axial loads. Hub bearing units are developed based on standard angular contact ball bearings and tapered roller bearings. It is light, compact and assembly well. Hub bearings are widely used in automobiles.
Thrust Ball Bearings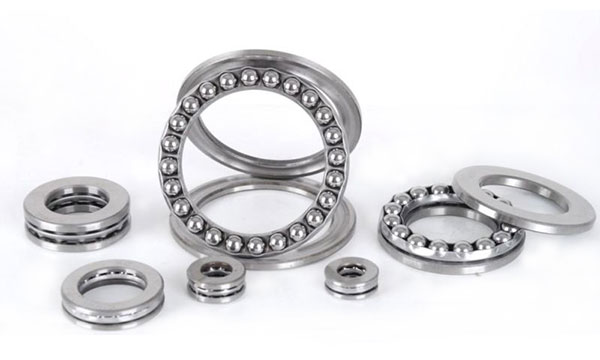 LYC's thrust ball bearings are separable, including a shaft washer (fit with journal), a housing washer (fit with bearing block), a group of steel balls and a cage, this makes it very convenient to fit with a journal and bearing block respectively. LYC's thrust ball bearings have different structures and can be divided into single direction thrust ball bearings, double directions thrust ball bearings and angular contact thrust ball bearings.
Clutch bearings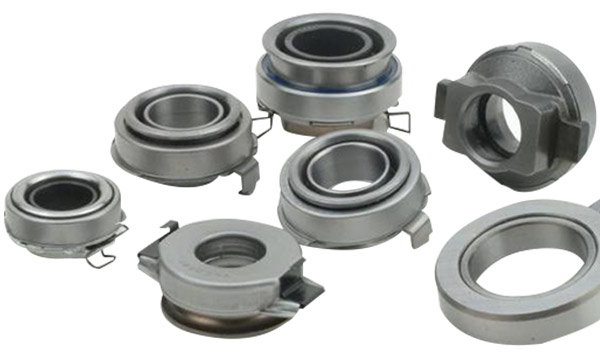 Clutch bearings belong to aligning bearings, this enable them to have capacity to reduce wearing, noise and temper rise caused by contacting with clapboard when rotating. They are with compact structure, small volume and light weight. Additionally, can work in good condition under inferior application.
Deep Groove Ball Bearings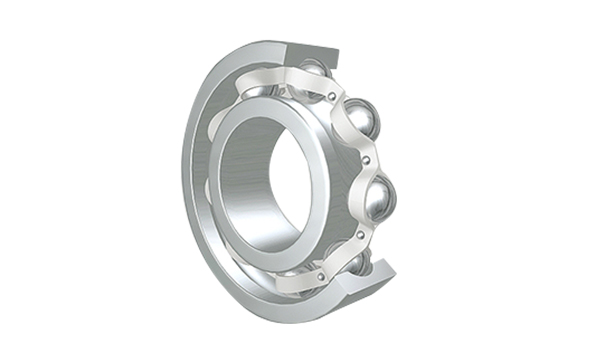 Deep groove ball bearings are bearing the most common type of bearing that is mainly used for pure radial loads, but also can stand radial load while small axial load. Deep groove ball bearing friction coefficient is small, but limiting speed is high. Deep groove ball bearing structure is simple, and manufacturing costs is low, widely used in transmission, instrumentation, motors, household electrical, internal combustion engines, transportation vehicles, agricultural machinery, construction machinery and engineering machinery.
Self aligning ball Bearings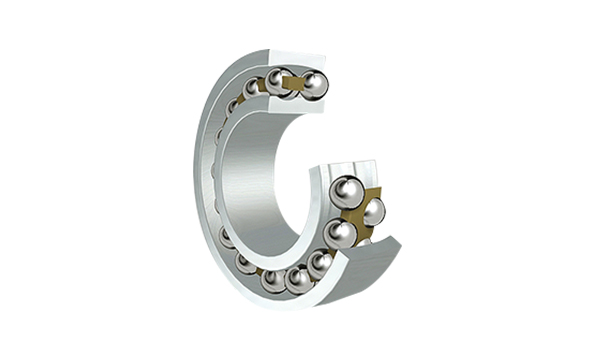 LYC's self-aligning ball bearing has a spherical raceway in the outer ring and a double-raceway in the inner ring. This feature gives the bearings the self-aligning property, which can keep the machine operating well even when angular misalignment of the shaft relative to the housing occurs. Values of permissible misalignment errors of double row self-aligning ball bearings are given in the section "selection of bearing type". The self-aligning ball bearing is mainly used to carry radial loads and light axial loads, but they can not carry pure axial loads.
Spherical Roller Bearings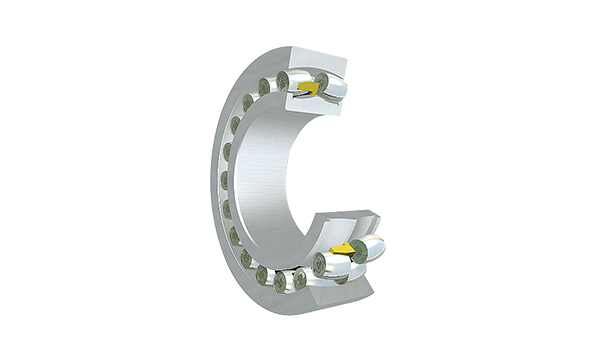 LYC's spherical roller bearing consists of an outer ring with spherical raceway and an inner ring with double-raceway, one or two cages, and one group of spherical rollers. Due to the center of spherical raceway of outer ring which is coinciding with the center of bearing, this makes it have a self-aligning property. This kind of bearing can adjust angular error or deflection caused by the angle of the axle and bearing housing or axle bend. LYC's spherical roller bearing has a high load carrying capacity for radial load and axle load in two directions. It is especially suitable for carrying heavy loads and impact loads, but this type of bearing permits a lower limiting speed. The permissible aligning angle of the spherical roller bearing working in normal conditions is 1° ~2.5°. If bearings of this type have seals, then this function would be reduced.